Business coaching you can rely on
Coaching executives | Coaching the leadership team | Coaching the evolution of your business
Trustworthy
Being trustworthy is our middle name. And the key condition for a successful coaching relationship.
Experienced
Being entrepreneurs ourselves, we can cover all challenges your people & business face
Passionate
We passionately facilitate evolution in people, teams and business towards success & happiness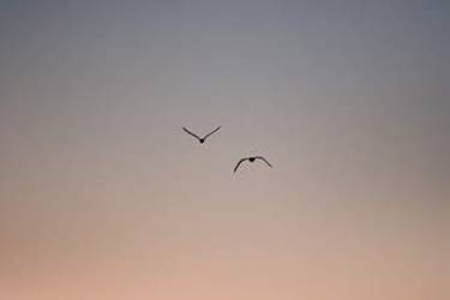 We believe it professional if executives work with an executive coach on a regular basis. Coaching helps you to become more effective, become wiser and happier as a colleague and person, look into your blind spots, revisit your purpose in life, become more conscious of your effect on others, or practically prepare for milestone events in your career or business development.
Coaching normally consists of a series of between two and five coaching sessions of 2 hours each. Preferably, the first session is face-to-face. Follow-up sessions online tend to be at least as effective as face-to-face. We may tap from a wide range of coaching resources, such as personality profiles, Gestalt, Neuro-Linguistic Programming, provocative coaching, but foremost: our own experience and intuition. We subscribe to the Code of Ethics of the International Coaching Federation (ICF).
Coaching the leadership team
From our experience with top sport, we coach teams towards top results by increasing awareness on the team dynamics. Increasing the awareness on the energy level in the team (from conflict or bad day to a neutral day, good day or preferably flow) and improving the abilities to raise the energy level, teams become more productive and more fun to work in. Typical coaching topics are effective meetings, decision-making, trust, commitment, accountability, feedback culture, coping with stress, team culture, team purpose, leadership, self-management, you name it …
Coaching the evolution of your business
We focus mainly on scale-ups: companies with between 15 and 250 employees, that have a product and a market but need to prepare their organization for high growth. Many leadership teams lose time and energy on discussions about what needs to be improved on the business or how it should be done. Or worse, they are only focused on either sales or production and not preparing the company for the future. The type of support the organizational coach may provide may consist of facilitation strategy development, structuring the company to deliver results efficiently and reliably, facilitating learning needs assessments and co-creating a strategic learning and change program, improving engagement and happiness at work.
Evolutio
Evolutio has been established by Fons Feekes in 2005. One of its first assignments was to start-up, lead and scale the Insights country office for Belgium and Luxembourg in Brussels. After building the company towards a € 3,5 million operation, it was sold to ILD Ltd. in 2017. In addition, numerous smaller executive and team coaching assignments have been implemented over the past 15 years (see testimonials).
Fons is an economist by training, and has been trained as Gestalt Coach, NLP Practitioner, Insights Licensed Practitioner and Curriculum Developer. Fons has experience as a senior coach / consultant for companies such as Air France/KLM, Alcoa,Belgacom, Delhaize, Fortis, GS1, ING, Nike, Philips and Telenet. He worked in over 40 countries as coach, consultant and/ortrainer. He works in English, Dutch and Portuguese.
Network of associates
Evolutio collaborates with experienced professionals to deliver larger assignments, depending on the need for additional or complimentary expertise and experience. Within the Benelux, collaboration extends to a network of about 1000 coaches which are certified as Insights Discovery Practitioners. Moreover, Fons collaborates intensively with Myna (www.myna.work) and Ximplexity (www.ximplexity.com). Fons is co-founder of these companies.
Miguel Lopera - President and CEO of GS1 Global
"During the past months our Leadership Team and I have been using Insights Discovery Full Circle with Fons Feekes to further strengthen our professional performance. I have experienced 360 instruments for many years, but this tool is special. It is like a goldmine. The reporting and the conversations with both the coach and the respondents have allowed me to look at some of my behaviors from a different experience. The lessons learnt I can apply immediately with them and they tell me that they see the positive impact on our professional relations. I understand better my way of working, I am more effective as a CEO now."
Bob de Kruijf – General Manager ALCOA Europe
I worked with Fons on several occasions during my tenure as Commercial Director Europe, and we have maintained a very good relationship since. The Insights trainings and materials were very effective and helped us to develop ourselves and our organization. Beyond the tools, Fons brought to the table a wealth of experience as coach, which made the sessions particularly interesting and inspiring. Fons does an excellent job of tailoring his services to the specific needs of the customer, and I would recommend Fons to anybody looking to drive personal and organizational development and effectiveness
Marina Vanstipelen - Fortis Bank
This 8-hours of coaching was especially relevant to develop my management style and to build effective relationships with my colleagues and customers
Jelle Jacquet - Manager Talent Development Retail Banking – Fortis Bank
Thank you for the "Insights" I have gained today; I now fully understand why such different sources within the Fortis HR Community have recommended you!
Hedwig De Pauw
Fons, thanks a lot for your coaching: I found it extremely fascinating! Now I deal more consciously with my strengths & guess what? It Works!! Jiiihaaaa!
Nihal Yildirim - European Commission
Dear Fons, First of all, I would like to thank you very much for the coaching session of yesterday. You made me talk a lot, put words in thoughts, make links between different things & think about next steps! Your questions, reactions, remarks, interpretation, next steps proposal etc. helped me a lot! I really feel in peace now… and I hope it will last!
Angel Buster – Training Manager at Newell Rubbermaid
"I have been working with Fons now for about a year and a half. I have the utmost respect for his ideas, methods, and insights. He possesses very detailed knowledge of the Insights system (www.insights.com) and because of his inner drive for improvement I am certain that all services he offers are sure to be delivered with as fresh and professional perspective as the ones I have witnessed."
Koen Vanlommel - CEO Netropolix,
The 3-days Transformational Leadership Academy with Fons Feekes provides a great balance between theory and practice, and thus the changes in your behavior as a leader become immediately apparent. After the training, the new behavior comes from inside out. In 3 days you may evolve from 'unconsciously incapable' to 'unconsciously capable' and thus you display automatically the desired behavior. It is the most effective training I have followed in years, and I do attend quite some good training courses in the framework of Junior Chamber International.
Evolutio is partner of

WeForest
Evolutio is a sponsor of WeForest by spending each year 1% of its revenues on planting trees. And by supporting the development of the internal organization of WeForest as team coach and making the organization scalable.